Where to apply XULANE
The patch may be placed on the upper outer arm, abdomen, or buttock or back in a place where it won't be rubbed by tight clothing. For example, it should not be placed under the waistband of clothing.
The patch should not be placed on the breasts, on cut or irritated skin, or on the same location as the previous patch.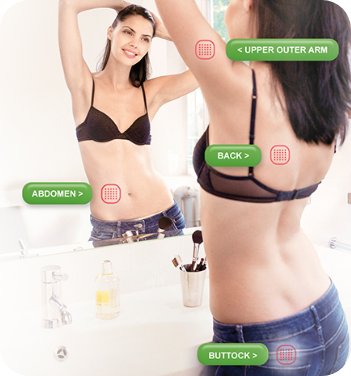 Actor Portrayal.
Patch is an artistic rendition
not shown to scale.
Reference:
XULANE Prescribing Information. March 2022. Mylan Pharmaceuticals Inc. Morgantown, WV.